The most culturally accessible countries.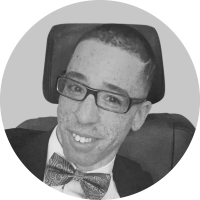 These are the top countries viewed as culturally accessible by global survey respondents. 
Traveling, whether it's to a new restaurant or business around the corner from your house or a new state or country, can be a great way to explore and learn more about ourselves.
 Recently, US News published a list of what they found to be the Culturally Accessible Countries in the world. Attributes were grouped into ten sub-rankings that rolled into the Best Countries rankings: Adventure, Agility, Cultural Influence, Entrepreneurship, Heritage, Movers, Open for Business, Power, Social Purpose, and Quality of Life. 
Here's an excellent video created by Talk with a Real Travel Expert on YouTube, the host, and guest Bob Shaffer, a Luxury Travel Advisor who counsels clients with limited mobility or other physical limitations that may negatively impact their travel experiences.
 Take a look at the list. Do you agree or disagree? 
What countries on the list have you been to? Are there any that you would like to or are planning to visit? 
Traveling with disabilities adds many extra layers of planning and anxiety. What are some of the challenges you face when traveling? Please share some of the strategies you use to overcome obstacles.