Paratransit what is it good for?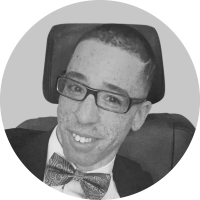 Paratransit issue
Last week, I was supposed to have a doctor's appointment for a physical, which turned into getting a new injury checked out. I booked a ride with my local paratransit. The bus arrived about an hour before my scheduled appointment. I was outside waiting upon pulling up. The driver realized I did not have a shoe on my injured foot. She said it was positive that I had to cover it and instructed me to go back inside to get my other shoe. I had help going back to my space to retrieve it, never leaving that door area of my building. The driver was pulling away when I turned around around. I called dispatch before the driver left the parking lot and was informed that I had exceeded my five-minute limit. Not true. I had to cancel my doctor's appointment and reschedule
Have you experienced this in your local area? I found a great article discussing paratransit accountability in New York City.